What fun i had on this first
halloween...
Pappa bear went out of town for the weekend so i was part of a "girls weekend".
I hung out with grandma b, auntie sandra, abby, and deb on Friday night.
Saturday was shopping day...that i could have done without.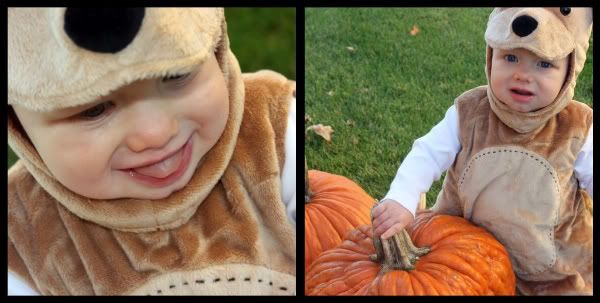 Grandma bought me this
beary
cute costume as you can see. I am not sure you can tell in these pictures, but i am wearing black leggings. Momma bear bought these at baby gap...
in the
girls
sections. I must say my chunky legs look mighty good in tights ;)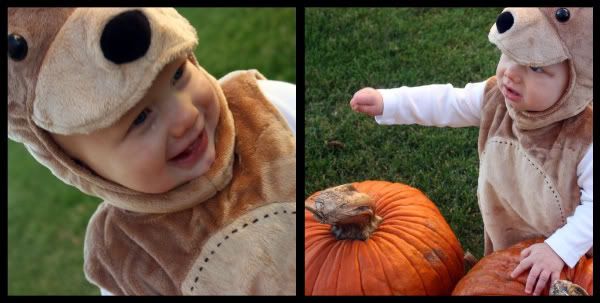 I was invaded by the camera in this costume as you can see...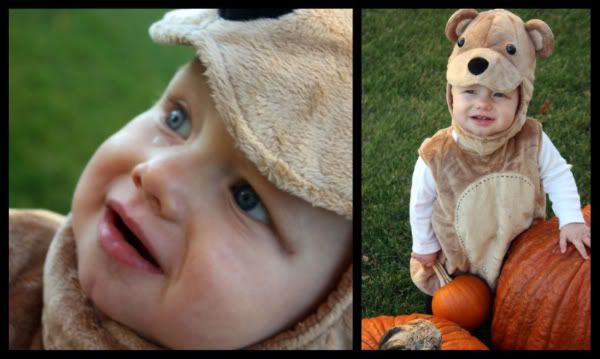 but had a beary fun first
halloween.
Wait until pappa bear gets home to see that i was wearing girls leggings.
Thanks grandma b for coming this weekend and hanging out with us!